Maja Bugge and Sarah Niccols + Moore and Fairhall Tickets
The Lit & Phil, Newcastle-Upon-Tyne.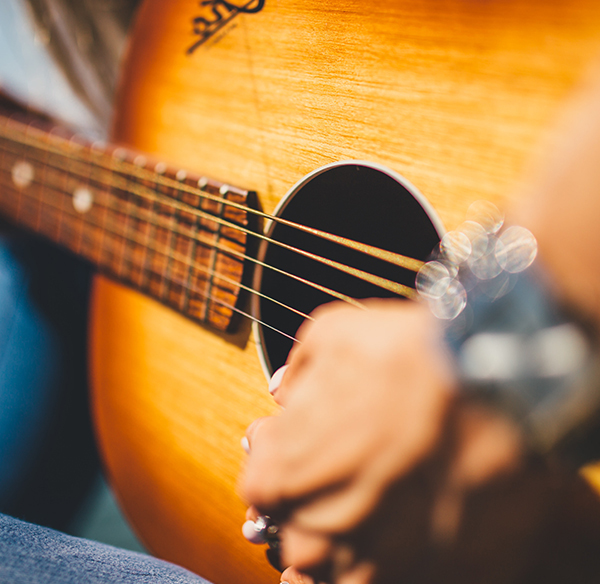 Under 16s must be accompanied by an adult. We cannot issue refunds to under 16s who are not accompanied by an adult.
More information about Maja Bugge and Sarah Niccols + Moore and Fairhall tickets
Newcastle Festival of Jazz and Improvised Music 2023
Saturday 7th October 2023
Maja Bugge and Sarah Nicolls + Olivia Moore and Adam Fairhall
The Literary and Philosophical Society (The Loftus Room)
Doors: 12.30pm
1.00pm - 1.45pm
Olivia Moore and Adam Fairhall
Olivia Moore (Violin) / Adam Fairhall (Accordians)
2.00pm - 2.45pm

Maja Bugge and Sarah Nicolls

Maja Bugge (Cello) / Sarah Nicolls (Piano)
The Literary and Philosophical Society, 23 Westgate Road, NE1 1SE
0191 232 0192 / library@litandphil.org.uk
Age Restrictions | Accessibility | Travel
Age Restrictions: All ages welcome with under 18's accompanied by an adult.
Accessibility: The Loftus Room at The Lit and Phil is partly accessible. There is a lift at the venue entrance for wheelchair users to access the building and performance space, no wheelchair accessible toilets are available in the building.

The festival has permissions for visiting wheelchair users to access toilets located on the ground floor in Sleeperz Hotel which is just a few doors down (16 ft) to the right of the Lit and Phil as you exit the building.

Accessible toilets are also available at Central Station and 5 Quarter Cafe Bar.

The Members Library is not a wheelchair accessible space and is preceded by a small number of stairs.

Travel: Any Bus and Metro to Central Station which is located less than 300 ft from the venue (approximately 2 minutes walk).
There is limited street parking, the closest car park is at Central Station
(Charges may apply).
DOWNLOAD THE DIGITAL FESTIVAL BROCHURE FOR FULL DETAILS: www.newcastlefestivalofjazzandimprovisedmusic.co.uk
TICKETS AVAILABLE VIA OUR PARTNERS AT JAZZ NORTH EAST:
www.seetickets.com/tour/jazz-north-east
www.facebook.com/newcastlefestivalofjazzandimprovisedmusic
Twitter: @NFOJAiM
newjazzandimprovisedmusic@posteo.net
ARTIST PROFILE
Olivia Moore and Adam Fairhall
Olivia Moore (Violin)
Adam Fairhall (Accordians)
Moore and Fairhall are a folk-jazz accordion and violin duo, based in Manchester. They bring together Indian Ragas, American Folk and jazz from all eras, resulting in music that is lyrical, passionate and highly rhythmic. Adam and Olivia met when they were selected for Edition VI of Serious' prestigious 'Take Five' Artist Development Scheme and this duo is the result of their shared interest in a jazz approach to folk and world traditions.

They have performed to enthusiastic audiences at Matt and Phreds, The Cloudwater Brewery, Manchester Buddhist Centre and at the Lescar in Sheffield. They have a show coming up at the Manchester Jazz Festival and are about to start recording their debut album.

Olivia (Violin) has studied in India with her guru Kala Ramnath, and is a long-established band leader, fusing her love for Indian music and Jazz in groups such as The Owl Ensemble and Unfurl. She has performed internationally with with Elaha Soroor (Afghanistan), Mukesh Jhadav (India) and Alabaster De Plume. Much in demand for her intoxicating, microtonally-infected playing style, Olivia has recently worked with the Srishti Dance company and with Milapfest's Indo Jazz Club band, with superstar Zoe Rahman.

"Nourished by Indian and Jazz traditions, but with an elegance that comes from her classical training, Olivia Moore's violin has an Eastern tang which is genuinely entrancing" - Manchester Evening News
Adam Fairhall is best known as the pianist in Nat Birchall's acclaimed Coltrane-inspired groups, and for his trademark 'ragtime-to-free' eclecticism as a jazz pianist. Over the past several years he has been working intensely on his accordion playing to get closer to the folk and roots music which has always informed his approach. The result is an accordion style that incorporates ostinato baselines, innovative rhythmic bellow techniques and free-flowing melodic improvisation.

"A hugely accomplished instrumentalist" - The Wire.

Maja Bugge and Sarah Nicolls
Maja Bugge (Cello)
Sarah Nicolls (Piano)
Pianist Sarah Nicolls and cellist Maja Bugge visit Newcastle for an acoustic gig exploring their four year long collaboration with improvisations and compositions made in response to the climate crises. They have performed at Arctic Arts (NO), Cheltenham Music festival and Snape Maltings. In 2022 they released their first album 'Ballad of a Changing World' on Spotify and Bandcamp.

Sarah Nicolls is an innovative pianist and composer. She invented the 'Inside-out Piano', a sculptural feast of an instrument which stands 2.5m tall, designed to enable 'inside piano' playing.

Her company Future Piano is currently building a new lightweight version using carbon fibre and aerospace engineering, collaborating with the extraordinary piano builder David Klavins.

Maja Bugge is a Norwegian cellist and composer based in the UK. She has more than 20 years of professional experience working both as a solo artist and in collaboration with musicians like Terje Isungset, Dave Evans, Ben McCabe and Sarah Nicolls. Maja is regularly being invited to festivals and has released 3 solo albums, she is deeply passionate about using improvisation and composition to reflect and explore the world we live in.

"imaginative vitality" - The Wire

"Maja and Sarah's performance was a highlight of our Festival of New" - Clementine Lovell (Snape Malting)
https://majabugge.com/videos/marsden-moor-5/

https://open.spotify.com/album/2MWbVJRW4CH645yZbiRfT4