Mark Williams Trio and Jeff Herr Corporation (TIF)
The Bridge Hotel, Newcastle Upon Tyne.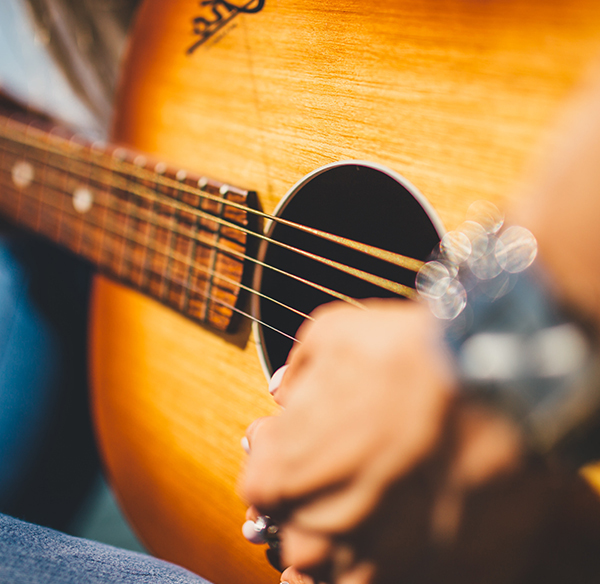 14+ only. 14s to 18s must be accompanied by an adult. No refunds will be given for incorrectly booked tickets.
More information about Mark Williams Trio and Jeff Herr Corporation (TIF) tickets
THE MARK WILLIAMS TRIO + JEFF HERR CORPORATION
Tyneside Irish Festival
Sunday 20th October (Doors 7.00pm / Music Starts 7.30pm)
The Bridge Hotel - Newcastle
£10 / £8 Concessions
This concert is presented by Jazz North East in association with Tyneside Irish Festival and supported by Jazz North 'Northern Line' and Music: LX
THE MARK WILLIAMS TRIO
Mark Williams (Guitar) / Paul Susans (Bass) / Russ Morgan (Drums)

The Mark williams Trio draws influences from jazz, blues, rock, fusion and metal to create original music that is unique, diverse and honest. Mark Williams is a guitarist / composer from Belfast who moved to Newcastle-Upon-Tyne to complete a BMus (hons) in Jazz, Popular and Commercial music. Since then he has played and recorded alongside some of the top musicians in the country. He formed his own trio back in 2009 to showcase his own compositional and improvisational talents. The Trio have just released their second album "Last Bus To Bensham".
'Williams' playing is outstanding' - The Jazz Mann
'The trio's compositions are utterly distinctive, and serve as great vehicles for fine playing from all three members of the trio' - Paul Bream (Jazz Alert)
www.markwilliamsguitarist.com

THE JEFF HERR CORPORATION
Jeff Herr (Drums) / Maxime Bender (Saxophones) / Laurent Payfert (Double Bass)
The Jeff Herr Corporation is a Luxembourgish jazz trio founded in 2003 by the drummer and composer Jeff Herr. At that time a quartet, it consisted of musicians that Herr had met during his studies in Maastricht: Carlo Nardozza (trumpet), Joonas Lorenz (Fender Rhodes and synthesizer) and Tom Van Acker (double bass). The band was signed by Waltzing- Parke Records (WPR) in 2004 and released their first album "Modern Times" in 2005. A second album, "Conspiracy!", followed in 2007.
In 2013, the line up changed from four to three. The new corporation surprises with dexterity and presents itself as a linear trio, without the need for a harmonic instrument. Jeff Herr on drums, Maxime Bender on saxophone and Laurent Payfert on double bass form a highly skilled and energetic trio which relies on the compositional abilities of each of the three members. Well arranged and structured songs as well as wild and free improvisations cover the bands large repertoire, which is filled with surprising cover songs from iconic pop artists such as David Bowie or Jimi Hendrix.
Describing their style as "modern vintage", the trio oscillates between a rather traditional, acoustic sound, without so-called modern sound elements such as keyboard, synthesiser or guitar effects, and contemporary compositions with improvised sections that enable the musicians to develop their play to the fullest. The strength and tightness of the band emerge from a strong rhythmical impact and emphasise the origins of music: the groove.
Their 2014 album "Layer Cake" received critical and public acclaim in Luxembourg as well as abroad. Numerous concerts, in the Benelux, France, Germany, the UK, Romania, Greece, Japan, Vietnam, India and Russia, contributed to the Jeff Herr Corporation's both national and international success. In 2015, the band received the Export Artist of the Year Award (music:LX) in the Jazz category.
'Jeff Herr is the terrific driving force behind a trio that is a direct descendant of Sonny Rollins' - Jazz News
http://jeff-herr.com/jeff-herr-corporation

VENUE
The Bridge Hotel
Castle Square, Newcastle upon Tyne, NE1 1RQ
Contact: 0191 232 6400
Accessibility: The Bridge Hotel is an upstairs room with stair access only
Travel: Any Bus and Metro to Central Station
14+ with under 18's accompanied by an adult but please do contact the venue for full details regarding younger ages and for any further queries regarding accessibility.

TICKETS
Reflex CD (Nun Street - Newcastle) 0191 260 3246
www.seetickets.com / info@jazznortheast.com
Admission is generally possible through payment on the door subject to venue capacity
Our concessionary rate is available to MU / NUS / OAP / Benefits
www.seetickets.com/tour/jazz-north-east

FACEBOOK
www.facebook.com/events/453857271847398