MARTIN TURNER (EX WISHBONE ASH) Tickets
Eel Pie Club, Twickenham.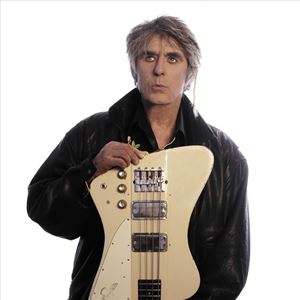 More information about MARTIN TURNER (EX WISHBONE ASH) tickets
Martin Turner and his band return in Spring 2022 to perform
two vintage Wishbone Ash album in their entirety – 1972's Argus (celebrating the
album's 50th anniversary) and 1973's Wishbone Four.
Featuring epic tracks such as "The King Will Come", "Warrior" and "Throw Down
the Sword", Wishbone Ash's seminal 1972 Argus album achieved a #2 UK album
chart position and won UK music press "Album of The Year" awards. On its 50th
anniversary, Argus remains one of the most enduring works of the classic rock era.
1973's Wishbone Four album explored fresh territory and contained shorter songs,
a strong folk influence on several tracks, a harder rock sound on others and
included stage favourites "Doctor", "Rock n Roll Widow" and "No Easy Road"
alongside deep cuts such as "Everybody Needs a Friend" and "Sorrel". Wishbone
Four reached #12 in the UK. The Spring 2022 tour marks the first time the album
has been played live in its entirety.
This double bill of vintage Wishbone Ash albums is an event that no Wishbone Ash
aficionado will want to miss.