MARTIN TURNER (EX WISHBONE ASH)
Eel Pie Club, Twickenham.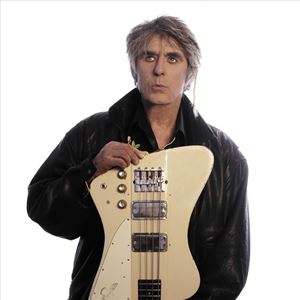 More information about MARTIN TURNER (EX WISHBONE ASH) tickets
Martin Turner and his band return in Autumn 2020 to perform another classic Wishbone Ash album in its entirety – 1973's Wishbone Four, as well as other favourites from the classic era of Wishbone Ash, including Argus highlights. Wishbone Four followed in the wake of the classic 1972 album Argus. Rather than attempting to repeat the highly successful formula of Argus, the band elected to explore fresh territory with Wishbone Four which contained shorter songs and displayed a strong folk influence on several tracks and a harder rock sound on others. The band's first self-produced album, Wishbone Four included stage favourites "Doctor", "Rock n Roll Widow" and "No Easy Road" alongside deep cuts such as "Everybody Needs a Friend" and "Sorrel". Wishbone Four reached number 12 on the UK album chart. The Autumn 2020 tour will mark the very first time Wishbone Four has been performed in its entirety on stage and this tour is an event that no Wishbone Ash aficionado will want to miss.