Masters Snooker
Alexandra Palace, London.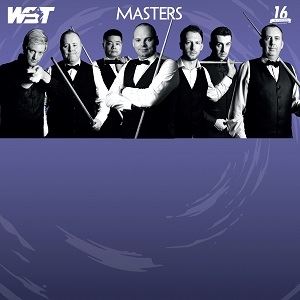 Vous avez déjà commandé des billets ?
Si vous souhaitez ajouter d'autres billets à votre commande, indiquez vos coordonnées pour regrouper vos commandes et ne payer que pour une seule transaction.
Notez que cette possibilité n'est disponible que si vos billets ne sont pas encore imprimés et envoyés. Au-delà, vous devez passer une commande distincte.
Plus d'informations sur les billets Masters Snooker
Concerts - 14+ only 14 - 15 years of age must be accompanied by an adult
over the age of 21


All matches up to and including the Semi Finals are best of 11 frames, the Final will be best of 19 frames (8/11).
Session times are provisional so please check worldsnooker.com before you travel for up to date session times.
Booking fees of 10% will apply, Alexandra Palace also charge a 0.75p Alexandra Palace Restoration levy.


Please be assured that we are in regular contact with the UK Government on the
detail of regional restrictions, and tickets holders will be kept informed by email.


If you have any queries regarding your order please visit our Customer Service page