Masters Snooker
Alexandra Palace, London.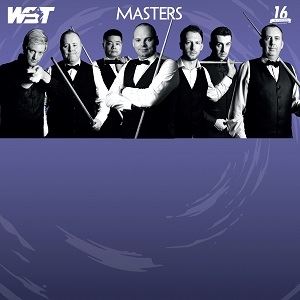 Hai già ordinato dei biglietti?
Se desideri aggiungere altri biglietti al tuo ordine, inserisci le tue coordinate per raggruppare gli ordini e pagare la spesa di transazione una sola volta.
Nota che questa possibilità è disponibile solo finché i biglietti non saranno stampati e spediti. Dopo di che bisognerà fare un ordine separato.
Più informazioni su Masters Snooker biglietti
Concerts - 14+ only 14 - 15 years of age must be accompanied by an adult
over the age of 21


All matches up to and including the Semi Finals are best of 11 frames, the Final will be best of 19 frames (8/11).
Session times are provisional so please check worldsnooker.com before you travel for up to date session times.
Booking fees of 10% will apply, Alexandra Palace also charge a 0.75p Alexandra Palace Restoration levy.


Please be assured that we are in regular contact with the UK Government on the
detail of regional restrictions, and tickets holders will be kept informed by email.


If you have any queries regarding your order please visit our Customer Service page