Matt Deighton Tickets
St. Pancras Old Church, London.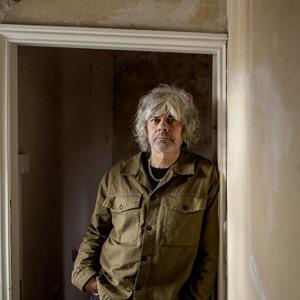 More information about Matt Deighton tickets
Following on from the critically acclaimed Sky Arts documentary Overshadowed and a series of shows in 2022 that culminated in a packed out Union Chapel in December, Matt Deighton will be playing a special, intimate show at St Pancras Old Church. Matt will be showcasing some tracks from the forthcoming new album due out later this year, alongside a selection from his classic catalogue.

Having worked with the likes of Bill Fay, Paul Weller, Oasis, Steve Nieve, Linda Thompson, Linda Lewis, Marti Pellow and Chris Difford, Matt's real story is of his own recently rediscovered treasure trove of material spanning six solo LP's and counting. For too long a secret held close by vinyl collectors and a small number of bemused yet dedicated fans, Matt is finally being embraced by a whole new wave of music lovers on their eternal search for that rarest of things: authenticity… something that Matt Deighton has sown the fields with for over 25 years. This is an underplay so will sell out fast - don't miss out.

"One of this country's best kept secrets... (who) with no small amount of brilliance wrote a little-known chapter of British musical history..." The Huffington Post

"His true spiritual ancestor is Nick Drake... Matt has an uncanny knack of writing songs that sound like they've been constructed just before dusk on a riverbank..." Observer Music Monthly 4/5

"It is impossible to imagine fans of Nick Drake and John Martyn not falling in love with him..." The Sunday Times

"The influences are out front, primarily John Martyn, with Nick Drake and David Crosby thrown in... although the overall feeling is Scritti Politi stripped of the electronics. The word melliflous seeps over you as you listen..." - The Guardian 4/5

"Wake Up The Moths is the sound of a craftsman at work, as intricate as a room full of carriage clocks. Beautiful, really." Record Collector 4/5