Matt Deighton Tickets
Union Chapel, Islington, London.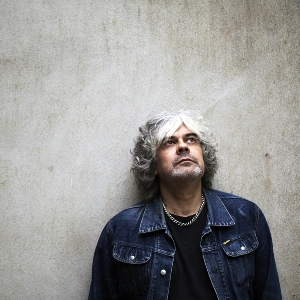 Critically acclaimed, bona fide British buried treasure Matt Deighton, live in London.
More information about Matt Deighton tickets
*Matt Deighton *
The subject of Sky Arts Documentary? Overshadowed,?Matt Deighton is a universally critically acclaimed, bona fide British buried treasure. Frontman of 90's Acid Jazz band Mother Earth, one time member of Oasis, and former guitarist in Paul Weller's 90's/2000's band, Matt Deighton's real story is his collection of classic pastoral soul-folk solo albums that have drawn comparisons to Davey Graham, Nick Drake, John Martyn and Bert Jansch amongst others.
With fans and collaborators from Bill Fay to Kathryn Williams, Steve Nieve to Chris Difford, Matt's story is one of an artist who keeps coming back from everything life has thrown at him with albums of sublime beauty.
For fans looking to pan the stream for acoustic gold, Matt is as close as you can get to our own Sugar Man, adored by all who have worked with him. This is a rare chance to catch what will only be his second solo show in London in eight years. He will be playing a selection of songs from across his solo records.
'A mellow folk-soul gem, shamefully overlooked… there's clearly a sharp, undervalued talent at work.' ?Mojo ????
'His true spiritual ancestor is Nick Drake… Matt has an uncanny knack of writing songs that sound like they've been constructed just before dusk on a riverbank' The Observer ????