Mega Happy / Link Lewis / Hannah Slavin / Eva Eik
Lending Room, Leeds.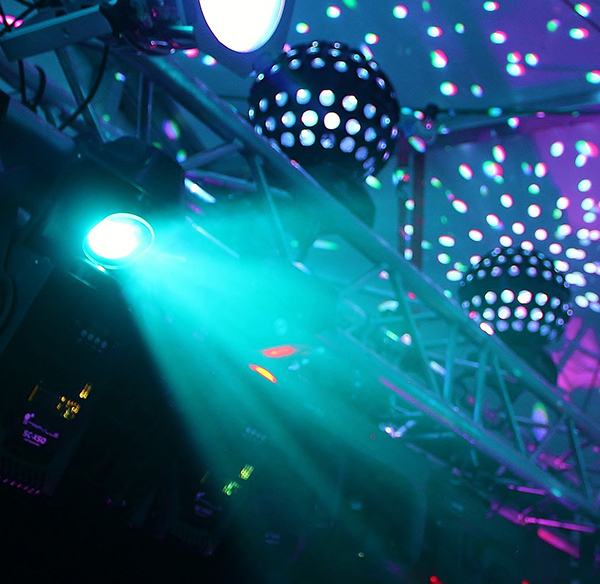 An official Independent Venue Week show!
This event is for 18 and over - No refunds will be issued for under 18s.
More information about Mega Happy / Link Lewis / Hannah Slavin / Eva Eik tickets
Mega Happy.
https://soundcloud.com/megahappyband/stubborn

"I adore Mega Happy, their songs are just a blast of joy musically with sharply witty lyrics." - Local Sound Focus

"Live, I am struck by how good the band are – the bass grabs you, the drums are cool and the guitar just stabs out these wonderful sounds." - Local Sound Focus

"If you're gonna cover 'Transmission' from Joy Division, you better make it good. Damn good. Mega Happy ab-so-lute-ly nailed it. Stunning to hear live!" - Leeds Gigs

"Superb set last night from Mega Happy at Headrow House?????? " - Leeds Gigs

Indebted to both Post-Punk, New Wave and embracing an independent D.I.Y ethos, Mega Happy comprise an ability to seamlessly weave incongruous elements such as angular guitar riffs and 50s melodies into their neatly crafted pop songs. Their uniquely distilled sound and penchant for live performance has resulted in a buzzing, high-energy atmosphere becoming a staple of their gigs
Link Lewis


"There's a saying in the music industry, that it's hard to cut through 'The Noise' to make an impact. Link Lewis has done just that. He's a serious talent and one to look out for in 2019." - Pete 'Boxsta' Martin (James Arthur, Jessie J, Arrow Benjamin & Mali Music).

"Link Lewis' soulful tones rub up along side caramel soft beats." – Clash Magazine

"His soulful voice, along with his multi talented instrument skills, transports us into a nostalgic atmosphere." - Born Music Online

" Rising UK soul-pop singer-songwriter is one talented guy – not only does he write and sing his own mellow RnB-infused songs, he's an in-demand studio producer and lifelong pianist/saxophonist to boot." - Gig Soup
Following 750,000 streams for four stellar singles in 12 months and widespread press, radio, soulful UK singer-songwriter Link Lewis will finish the year off with a bang with his new track 'Always Be There', showcasing his smooth RnB vocals and relatable lyrics against a backdrop of melancholy keys and pounding EDM synths.
He's recently landed a support slot for Skinny Living on their UK Tour.
Hannah Slavin
"An addictive pop bop from the Glasgow-born newcomer - Upbeat, honest, and rooted by a catchy chorus that has real self-accepting daily affirmation vibes to it – listen and try not to feel a smile coming." - Wonderland Magazine
"Sometimes you just need to let go and embrace the messy side of life, something which Hannah Slavin encapsulate throughout this infectious pop track" - Mockit Music
"The upbeat, carefree nature of this track firmly establishes Slavin as a clear 'one to watch' over the upcoming months, so be sure to keep an eye on whatever she releases next."- Yutaru
"This song, is an anthem that needs to be played everywhere, forever. Is that asking too much? I don't think so, and you will agree with me once you hear the track." - Music Is My Life
Once you listen, you'll quickly find yourself wanting to hear more. The Glasgow born songstress is an energetic slice of soulful pop that oozes charm with a side of sass, whilst her catchy songs play out like a personal diary with their honest, colloquial lyrics. Hannah's fun and carefree single 'I Am A Mess' bagged 'Track of the Week' by BBC Scotland and has established her one to watch.
EVA EIK
"The songs feel huge with Eik's voice acting as a conduit of energy at the centre of the Nordic, tribal-pop storm. The choruses feel explosive, each one bigger than the last yet it's a sense of scale derived from emotion and passion rather than stadium bluster." – Soundlab
Live video > http://tiny.cc/a3n3fz
A Nordic-Electronic-Dark-Pop artist with roots in Iceland, Romania and Norway. With cathartic lyrics, an energetic persona and an expressive nature she captures your attention and transports you to different emotional places using her delicate yet powerful voice. Eva Eik's aim is to make people fall back in love with themselves. She is influenced by artists such as Aurora, Ina Wroldsen and Florence + The Machine.