Michael Head & The Red Elastic Band
Islington Assembly Hall, London.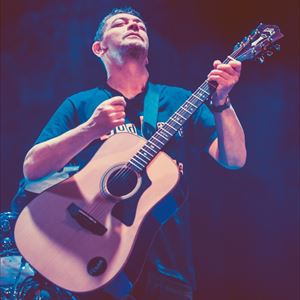 More information about Michael Head & The Red Elastic Band tickets
Once described by the NME as a 'lost genius and among the most gifted songwriters of his generation', Michael Head is unquestionably a Liverpool legend. An effortless and deeply soulful songwriter, he formed his first band, The Pale Fountains, with his younger brother John in the early 1980s. After releasing two — at the time misunderstood —albums for Virgin, he formed his second band, Shack, in 1986, and despite various mishaps and episodes of bad luck, they managed to release five critically acclaimed albums including Waterpistol in 1995 and HMS Fable for London Records in 1999. In 1997 he released what is arguably his most acclaimed and accomplished album to date, The Magical World Of The Strands, under the name of Michael Head & The Strands. In 2013 he formed Michael Head & The Red Elastic band and released the 2017 album Adiós Señor Pussycat thereby attaining yet further critical acclaim and a No 1 position on the independent album chart. His live performances span his career back catalogue attended by a truly partisan fan base and inspiring new converts to his music.