Middlewood Locks Moonlight Cinema - La La Land
Middlewood Lock,, Manchester.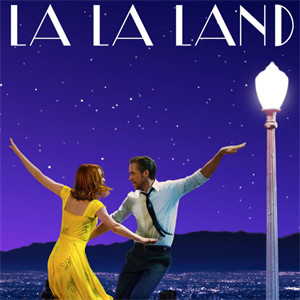 On Friday 26th July, the car park at Middlewood Locks (located in the heart of Greater Manchester and a 10 minute walk from Spinningfields) will be transformed into an outdoor Moonlight Cinema, with a screening of romantic comedy musical La La Land.
Audience members will be seated on beautiful candy-striped deckchairs to watch the film on a giant, 24ft inflatable screen.
Bring your best picnics and enjoy a pop-up bar by Seven Brothers Brewery as well as music entertainment before the film commences at 9.30pm.
La La Land is classified 12A. This means that children younger than 12 may watch the film as long as they are accompanied by an adult.
More information about Middlewood Locks Moonlight Cinema - La La Land tickets
Will I receive a physical ticket(s)? You will receive an online booking confirmation email from See Tickets, with your tickets enclosed.
Will there be parking? There will be no parking available at Middlewood Locks. We recommend using local transport and taxis where possible.
Will I be allocated seating? There will be enough deckchair seating for everyone but seating will not be pre-allocated. Please arrive early if you wish to reserve your seat in advance.
How do I reserve seats? You may wish to bring something with you to reserve your seats before the screening starts, like blankets. We cannot be held responsible for any personal belongings going missing during the event.
Will you be serving food and drink? Please feel free to bring your own picnics to the event. Seven Brothers Brewery will be providing a bar on site so please do not bring your own alcohol into the event. The bar will be operating Challenge 25 so please remember to bring photographic identification to buy alcohol if you look or are under 25.
Can I pay by card? The bar will be taking both cash and card payments.
When will the film start? Doors to the event will open at 20.00. Guests will be seated for the film at 21:30. Any guests arriving after 21:30 may not be permitted into the event so please join us early to avoid disappointment.
Is the event outside? Yes, the event is outdoors.
Will the event be cancelled if it rains? This is an all-weather event and will go ahead come rain or shine. Please check the weather forecast in advance of the event and come prepared for the Great British outdoors. Events will only be cancelled where weather conditions present a danger to attendees and staff. In the unlikely event that we have to cancel a screening, we will try to notify attendees as soon as possible. Attendees will either be able to transfer their tickets to a future event or get a face value refund on their ticket purchase. A face value refund is a refund of the ticket price minus the ticket booking fee.
Is there a minimum age for this event? This film is classified 12A. This means that children younger than 12 may watch the film as long as they are accompanied by an adult.
What should I wear? We advise that you dress warmly and bring waterproofs and suitable shoes (especially if the weather is not looking great).
What should I bring? Bring your electronic ticket with you, either printed or on your phone. Please also dress appropriately (see "what should I wear?" above).
Can I smoke at the venue? No, smoking is prohibited during the event. You will need to leave the venue in order to smoke.
Can I bring a dog/pet to the event? We love dogs but unfortunately, we are unable to allow pets into the event.
Will you refund my ticket purchase? We do not offer refunds on ticket purchases. We are happy for you to transfer your ticket to someone else at face value.
Will there be toilet facilities? Yes, there will be toilet facilities at the event.
Can I talk during the screening? We politely ask attendees not to talk during the screening and not to disturb other guests. We reserve the right to remove guests from the screening who continually disturb others.
What if I am a wheelchair user? The event is accessible for wheelchair users. Please let us know your access needs in advance of the event (by emailing us at customercare@middlewood-locks.co.uk) so we can make the event as great as possible for you.
How do I contact customer services? For any queries relating specifically to the event, please contact customercare@middlewood-locks.co.uk.