Mishka Shubaly
The Slaughtered Lamb, London.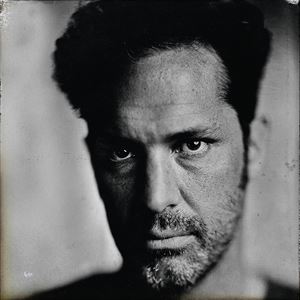 This event is for over 18s only - No refunds will be issued for under 18s.
More information about Mishka Shubaly tickets
After receiving an expensive MFA in Fiction from Columbia University in 2002, Mishka Shubaly promptly realized he was more interested in playing music in dive bars than writing. He moved into a Toyota minivan and toured non-stop. After some lean, hard years and a couple hundred thousand miles, he's become a cult favorite, opening nationally for comedy iconoclastDoug Stanhope, penning the soundtrack for The Unbookablesdocumentary, headlining the Altercation Punk Comedy Tour and appearing on Warped Tour. He has shared the stage with artists like The Strokes, The Yeah Yeah Yeahs, and The Decemberists among others.
In 2011, Shubaly began publishing a series of mini-memoirs via Amazon Kindle Singles(six #1 bestsellers, more than 200,000 copies sold in five different languages). Amazon CEO Jeff Bezos wrote the foreword for his collection. His account of getting shipwrecked for The Mothwas broadcast nationally on NPR and around the world. Shubaly's full-length memoir I Swear I'll Make it Up to You(Hachette) was published in 2016 and has garnered praise from The Guardian, Publisher's Weekly, GQ, Men's Journal, and Brooklyn Magazine. His roadwork— 145 shows in 5 countries last year— has won him accolades from Portland, ORto New Yorkto the UK. His writing workshopat Yalehas been hailed by students as 'transformative.' He provides the theme music for the Doug Stanhope Podcastwhich goes out to more than 1.5 million listeners. Actor Adrian Grenier played drums for a single off the new record "When We Were Animals." In 2017, he achieved his highest honor: he was a clue on Jeopardy!
"If you've ever woken up with your head pounding in an unfamiliar place following a few days of blackout drinking and had to ask someone what time it was, what day it was and what town you were in, then you will definitely relate to the music of Mishka Shubaly. It's either laugh or cry, and this record will make you do both. Heartbreaking gutter genius." -Mark Lanegan
"Mishka Shubaly's songs are the best kind of uncomfortable funny: inconvenient truths delivered with scorched-earth honesty, thumbnail sketches of unapologetic sexual politics mixed with rigorously stoic self-deprecation, and bittersweet but unsentimental candor delivered with a rough-as-guts voice and no-nonsense musical embellishments." -Jim Sclavunos, Nick Cave & The Bad Seeds
"We all have heroes. I would never want to imagine Tom Waits going to therapy or Bukowski running a 10k. In my heart, Mishka Shubaly will always be spilled over the bar next to me and playing on the jukebox of my soul."
-Doug Stanhope
"Guy's a fuggin' genius." -Joe Perry, Aerosmith
"As much pussy as you get, you don't know the first thing about women" -Cait O'Riordan, The Pogues
"Mishka's lyrics make me feel lucky to be alive. Because if I weren't, I couldn't experience just how much they make me want to die." –Keith Buckley, Every Time I Die
"I told my clients not to bother me till midnight so I could catch your show!" -enthusiastic coke dealer in Brooklyn
"Forever a favorite. Sublime!" –Johnny Depp
"A voice that is one part rusty-nail-studded tarmac to one part engine-oil-stained sandpaper"-The Guardian
"There's no storyteller like Mishka Shubaly—hardcore on every emotional level, he scares the bejezus out of me, especially when he's cracking me up. I Swear I'll Make It Up to You is a brilliantly toxic confession awash in booze, bodily fluids, and the shock of accidentally turning into a human being, against your will." - Rob Sheffield, ROLLING STONE
"The Kindle Singles bestseller list has anointed new stars like Mishka Shubaly..." - The New York Times
"The gruff and rough-voiced Shubaly is a chronicler of mankind's darkest impulses and failures, a guy with a ticket to hell and back"
- Time Out New York
"A beaming ray of jet-black sunshine…"
- The Village Voice