MODS MAYDAY 2020
Round Chapel, London.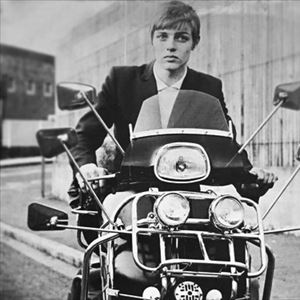 This event is for 18 and over - No refunds will be issued for under 18s.
More information about MODS MAYDAY 2020 tickets
AGMP presents
MODS MAYDAY 2021
The Round Chapel in Hackney will host the 2021 Mods Mayday with some of the best live bands from the Mod scene along with stalls, visuals and DJ's for the most essential day in the Mod calender.

Eddie Piller will once again compere and this year's line up includes the following:
KENNEY JONES from the Faces, Small Faces and The Who.
SECRET AFFAIR
THE CHORDS UK
THE TRUTH
THE CIRCLES
SQUIRE

Limited edition official Mods Mayday T-Shirts and Concert Posters can be purchased here and collected at the venue on the day of the event.

As the drummer with The Small Faces, Faces and The Who, Kenney Jones has been at the heart of three biggest bands ever to have come out of the UK.

Secret Affair formed in 1978 after previous incarnation as New Hearts. In a period of a little over two years, they posted five releases in the UK Singles Chart, and released three albums. The debut single "Time For Action" reached number 13 in the UK chart, putting them at the forefront of the mod revival movement. More chart success followed with "Let Your Heart Dance", "My World" and "Sound Of Confusion". They also drew up plans for a smart-dressing youth movement - The Glory Boys – based around the idea of 1960s gangster chic, influenced by the movie, "Performance."

The Truth were formed in 1982 by the band leader of Nine Below Zero Dennis Greavesand Mick Lister. Their debut single "Confusion ( Hits Us Every Time )" went to No. 22 in the UK charts and was followed swiftly by "A Step in the Right Direction" which reached No. 32. Their debut album "Playground" came out in 1985 and was followed by "Weapons of Love" (1987) and "Jump" (1989) along with some fantastic singles before the band split.

The Chords were championed by Paul Weller and Sham 69's Jimmy Pursey before signing to Polydor Records and scoring chart hits with "Maybe Tomorrow", "Something's Missing", "The British Way of Life" and more. Their debut album "So Far Away" reached number 30 in the naitonal charts. Now fronted by original member Chris Pope, The Chords UK will be playing the hits and selections from their recent album "Take on Life" tonight.

Squire were named after a shop called Squires which they originally rehearsed above. They released the first single of the Mod Revival genre "Get Ready to Go" in March 1979. Squire went on to record five albums and ten singles, including the sunshine pop album "Get Smart" in 1983.

The Circles released their debut single "Opening Up" on Graduate Records in 1979. The follow up single "Angry Voices" came out the following year. The Circles toured with UB40 and the Tom Robinson Band before splitting in 1981.