Morrissey
Genting Arena, Birmingham.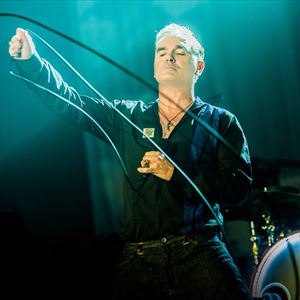 Low in High School is Morrissey's first studio album since 2014 and was recorded at La Fabrique Studios in France and in Rome at Ennio Morricone's Forum Studios. The record is produced by Joe Chiccarelli (who has worked with Frank Zappa, The Strokes, Beck and The White Stripes to name a few). Morrissey's talent for combining political statements and beautiful melodies is more prevalent than ever on Low in High School, capturing the zeitgeist of an ever-changing world.
Add a copy to your order today!
Niet onder de 14en in de sectie staanplaatsten, 0 - 15en dienen te worden begeleid door een volwassene. Niet-correct geboekte tickets worden niet terugbetaald.
Meer informatie over Morrissey tickets
Please note the ticket limit is a max of 4 per person