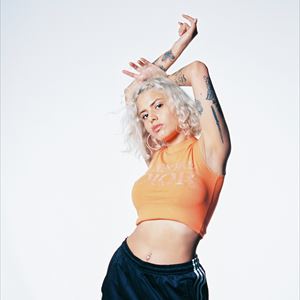 More information about Ms. Nina tickets
She's been dubbed one of the queens of feminist Reggaeton… We're extremely excited to welcome Argentinian multidisciplinary artist Ms. Nina as she brings her explosive Neo-Perreo sound to Rich Mix!
Now living in Spain and tearing up the urban scene all over Europe, Ms. Nina reveals her Latinx roots through her unique blend of reggaeton, dembow and cumbia sounds. Using her music and collages to break with socially established norms, she's not afraid of breaking taboos. Uncompromisingly feminist, free and fun, Ms. Nina is a force to be reckoned with.
Ms. Nina joins us in association with FLAWA (Festival of Latin American Women's Art). Showcasing and promoting new artistic trends and expressions from different latitudes of the Latin-American culture, FLAWA intends to open a space for self-identifying women with a Latin American background to reclaim their narratives through a variety of artistic expressions.