MUD MORGANFIELD (Muddy Waters Jr.) Tickets
Eel Pie Club, Twickenham.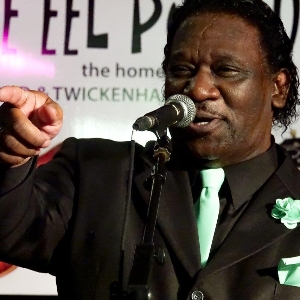 All tickets £25 on the door (if still available).
More information about MUD MORGANFIELD (Muddy Waters Jr.) tickets
Mud Morganfield is a multi-award winning artist and an established star in the world of Blues music. The eldest son of the legendary Muddy Waters, Mud was brought up surrounded by many of the finest musicians in the Blues. Mud's singing is firmly in the best traditions of Chicago blues, and he is backed by some of the best musicians playing today. His big, powerful voice conveys deep emotional resonance on the slow numbers and good old fashioned testosterone-laden strut on those classic shuffles. He is acclaimed by both critics and artists such as Buddy Guy and Jools Holland for his own musical ability.
Mud's latest album, They Call Me Mud, was released to extensive airplay and great reviews. His award-winning album, Son of the Seventh Son, was launched in 2012 and was nominated in the Best Album and Traditional Blues Male Artist Album categories of the 2013 Blues Foundation Music Awards. He went on to appear on BBC's Later...with Jools Holland. More info at www.mudmorganfieldblues.com.