Mulatu Astatke (Live) Tickets
24 Kitchen Street, Liverpool.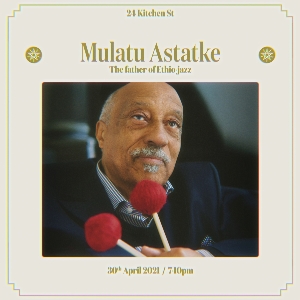 More information about Mulatu Astatke (Live) tickets
30 April 2021 we bring you one for the ages?
Mulatu Astatke - live in Liverpool
One of Ethiopia's greatest innovations, ?Ethio-jazz,? is a transcendental fusion of traditional styles melded with jazz, funk and soul.
Mulatu Astatke, born in 1943 in the Western city of Jimma, is its undisputed King. He started his musical education in the UK, where as a student he worked with a some of London's leading jazz musicians. In the 60s, he became the first African to study at the prestigious Berklee College of Music, and it was here the idea of Ethic-Jazz was born. Astatke went on to New York where he cut his teeth with some of the key US musicians of the time. He travelled frequently to Addis Ababa, which, at the time and under the auspices of Emperor Haile Selassie, was in full swing. Overtime Mulatu brought Ethio-jazz to his home country, precipitating a golden age of musical creativity.
Since then he has worked with notable musicians from around the world, toured with Duke Ellington and been sampled by Nas, Four Tet & Cut Chemist. Releases have been prolific, and he now has a back catalog establishing himself as one of the singularly most important musicians of the last 100 years.
Early purchase recommended, tickets £20 - 35
Please note this is a standing concert, if the show is postponed for any reason, tickets will either be valid for a refund, or postponed to a future date.