Music & Fizz in the Hampshire Hills
Hambledon Vineyard, Hambledon.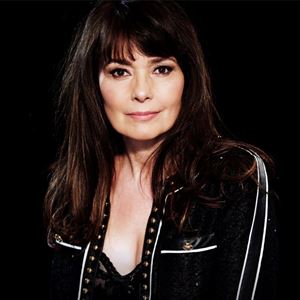 Under 18s must be accompanied by an adult. We cannot issue refunds to under 18s who are not accompanied by an adult.
More information about Music & Fizz in the Hampshire Hills tickets
UPDATE: 12th December 2020
The restrictions due to the Covid 19 Pandemic resulted in the decision to reschedule Music & Fizz, it is now taking place on Saturday June 26th, 2021.

Gates open 4pm, Music from 5pm


A dedicated website now exists: www.musicandfizzinthehampshirehills.co.uk

Which is a better source of information.

Music and Fizz is still the same as it was planned to be, just 364 days later - This is set to be an enjoyable early evening event.

Venue: Hambledon Vineyard (Hampshire)
Headlining: Beverley Craven
Performances by Josie Florence
Isle of Wight Youth Jazz Orchestra


Through the generosity of Hambledon Vineyard in Hampshire - NOT Surrey https://www.hambledonvineyard.co.uk

This provides an amazing backdrop and venue, with the stage on the crest of the Vineyard, overlooking the South Downs,
This is set to be a glorious, open air early evening event, with the first support act from around 5pm and final curtain, sometime around 9pm. Beverley likely performing towards the end of evening.


Whilst there is no seating provided, there is plenty of space and you are welcome to bring a rug / chairs, picnic, soft drinks (No Alcohol) and to soak up the atmosphere.

Dependent upon where we are with restrictions, we may need to formally space out.
The Vineyard are kindly providing a licensed bar and food will be available to purchase, the proceeds from which is kindly being donated to both charities.
If you do need special or extra information, please preferably send a message via the website, or if you need to email, please use: info@musicandfizzinthehampshirehills.co.uk
The website is slowly getting up to speed, so please bear with us

Information about those performing:
Beverley Craven - BRIT Award winning singer-songwriter Beverley Craven best known for her UK hit single "Promise Me" has generously agreed to Headline this charity fund raising event.
https://www.beverleycraven.com
The following Supporting Acts have now been finalised:
Josie Florence - Josie is a warm, endearing and enticing performer with the biggest passion for Jazz. Josie has recently released her album 'Nightingale.' This 7 track record combines heartfelt originals and her favourite standards.
The Isle of Wight Youth Jazz Orchestra – Is an excellent youth orchestra with many successes and a good following. As well as supporting Josie, they are also playing their own numbers.
https://www.iwyjo.co.uk

IoWYJO are in the process of updating their website

Charities:
This Charity fund raising event is for the joint benefit of two charities, The Rowans Hospice and now Wessex Cancer Trust.

Rowans Hospice: https://www.rowanshospice.co.uk/
and

Wessex Cancer Trust: https://wessexcancer trsut.co.uk

Wessex Cancer Trust has been chosen following the demise locally of Breast Cancer Haven (Wessex) in summer 2020

Wessex Cancer Trust

https://www.wessexcancer.org.uk





About:
This event has been organised to raise funds for charities that supported a loved one and for which this event has been organised to celebrate the life of.


THANK YOU