Negativland
Cafe Oto, Dalston, London.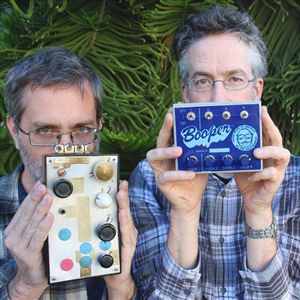 More information about Negativland tickets
Baba Yaga's Hut Presents:
Oct 27th & 28th - Cafe Oto
Sunday - Negativland + People Like Us + Yuko Araki
Monday - Negativland + Irene Moon + Yuko Araki
Tickets - £18
Negativland's new album is TRUE FALSE, and their new live show is NO BRAIN. Teaming up with hands-on video artist Sue C., the legendary sound collage groups new performance project is about our nervous systems, our realities, and the evolving forms of media and technology that inevitably insert themselves between them. Original music, found sounds, unique visuals, Boopers, and a few surprises....NO BRAIN will all make sense eventually.