New Order At Heaton Park Biglietti
Heaton Park, Manchester.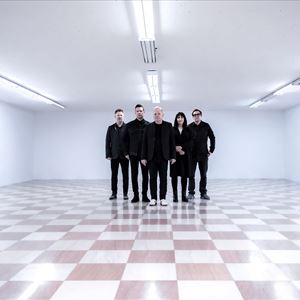 14+ unicamente. 14 a 17 anni devono essere accompagnati da un adulto. I biglietti che non sono stati prenotati correttamente non saranno rimborsati.
Più informazioni su New Order At Heaton Park biglietti
Curfew for this event is 22.45

No under 14s are permitted to attend the Event. 14 year olds must be accompanied by a responsible guardian aged 18 or over (maximum of 4 under 18's per responsible guardian).
It is the responsibility of the supervisors of under 18's to determine whether the Event is suitable for that person to attend. The Promoter does not accept any liability or
responsibility in relation to the same.

The Promoter operates a Challenge 21 policy, so if You are lucky enough to look 21 or younger, please make sure that You bring an acceptable form of identification.
Accepted forms of I.D. are:
a. An in-date photographic driver's license or provisional licence;
b. A valid passport (not a photocopy). Out of date passports will NOT be accepted;
c. A Proof of Age Standards Scheme Card (showing the PASS hologram);
d. An in-date citizen card.

The Promoter reserves the right to conduct security searches and confiscate:
(a) any item which in the opinion of the Promoter may be used as a weapon, or is deemed by the Promoter to be dangerous or inappropriate or which may cause disruption to other persons at the Event; and (b) any of the following items which are not permitted at the Event as follows:
No Alcohol or liquids of any kind
No drugs or illegal substances including 'legal highs'
No knives or weapons
No aerosols, sprays or pressurised containers permitted
No Glass
No Umbrellas
No food
No perfumes or aftershaves
No dogs
No flares or fireworks
No bikes
No re-entry
No Selfie-Sticks
No tents or camping equipment - this is a no camping event


Accessibility
Disabled facilities are available. Please contact Us in advance of the Event at
access@parklife.uk.com if You have any specific access requirements, otherwise it may not be possible to meet your needs.