Nik Turners New Space Ritual
Robin 2, Wolverhampton.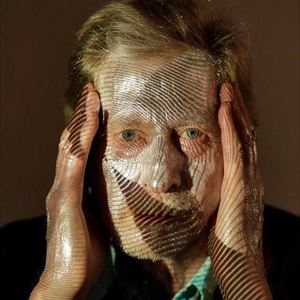 No under 14s in the standing area, 14 - 17s must be accompanied by an adult. No refunds will be given for incorrectly booked tickets.
More information about Nik Turners New Space Ritual tickets
+ support
Master of the Universe,
Father of interstellar cool and
Space irradiated bebop
Pilots his craft 'space ritual'
Propelled by wings of angel flame
Empress siren of motion and
Beauty of all the void
Crewed by keepers of the ritual of ravaged Earth
Boldly into the multi-verse of consciousness and cosmos
Charting the funky light-waves
Tuned and navigated by Grand Alien
And the familiar adventurer Nig-Alien
Energy transmitters by stellar strings of Mr Jones
Bass power thrusters and dimension shifters by Mr Smart
There is only us
We are you
Do not panic
Think only of yourself
Spirit of the age is now
…. Transmission ends
The SPACE RITUAL are Nik Turner (vocals, sax, flute), Mark Smart (drums), Stephen Jones (guitar), Gary Smart, [bass], Nigel Alien [DikMikator, Delatron, Tri-wave- Genitilaria), and the Fab Miss Angel (dance).
The current SPACE RITUAL was formed 2001, through the psychic need to unite the Tribes to power the Starship to new dimensions of time, space and awareness, raising the spirits in harmony in brotherly love, reviving the lost magic, lost music, lost flames, one soul, one world, one source, one race, one love, be there or be square.
The band play modern spacey/ rocky/ jazzy/ dancey/ science/fictional/ fantasy/ spiritual , funky music, to heal and raise spirits, consciousness and awareness, promoting communication and good times, getting high, using multimedia sound/light/visual imagery to create extremely wild, whacky weirdness in mind boggling/blowing experience, each performance truly a happening.
The SPACE RITUAL have played many prestigious festivals in Britain and abroad including Glastonbury, Wickerman, Guilfest, Weyfest, and at many prestigious venues including Brixton Academy, London Astoria and many awesome appearances in the Outer Galaxies, various manifestations in the Milky Way and Xibalba and many others to ecstatic crowds of many faceted sentient beings.
Their recent album Otherworld (Esoteric Recordings, ECLEC2011) was received with acclamation, and they are currently in the studio recording a new album to be released later this year. Watch this space, we are not alone.
www.spaceritual.org
www.facebook.com/spaceritual
www.nikturner.com