Noel Gallagher's High Flying Birds
The SSE Arena, Wembley, London.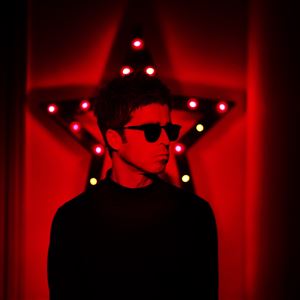 Some or all of the items for this event require you to enter a promotional code.
Promotional/registration tickets are currently unavailable.
THE NAME OF THE LEAD BOOKER WILL BE PRINTED ON EACH TICKET.
The name cannot be changed once the purchase has been made.
When the lead booker attends the show they will be asked to present matching PHOTO ID to gain entry to the venue.
IF THE ID DOES NOT MATCH YOU WILL BE REFUSED ENTRY. Failure to adhere to the terms and conditions may result in the customer's order being cancelled.
PLEASE NOTE: If you are booking more than one ticket, your guests must arrive at the concert at the same time as the lead booker. Guests should not arrive separately as they have no matching photo ID and can only gain access with the lead booker and ticket bearing the lead booker's name
If for any reason the lead booker is unable to attend, the only places that tickets purchased here can be re-sold to another customer for entry to the show is through https://www.seetickets.com/content/fan-to-fan and "Twickets". Other than this tickets are strictly not transferable.
No under 14s in the standing area, 14 - 15s must be accompanied by an adult. No refunds will be given for incorrectly booked tickets.
Split It With PayPal

More information about Noel Gallagher's High Flying Birds tickets
Who Built The Moon? is the eagerly anticipated brand new studio album from Noel Gallagher's High Flying Birds. Produced by David Holmes it follows the previous two UK number one albums from Noel Gallagher's High Flying Birds.
The album is released on Friday 24th November and is available for pre order now.
Fort Knox
Holy Mountain
Keep On Reaching
It's A Beautiful World
She Taught Me How To Fly
Be Careful What You Wish For
Black & White Sunshine
Interlude (Wednesday Part 1)
If Love Is The Law
The Man Who Built The Moon
End Credits (Wednesday Part 2)
Bonus track:
Dead In The Water (Live at RTÉ 2FM Studios, Dublin)