Noyz Narcos en Barcelona
Sala Wolf Barcelona, Barcelona.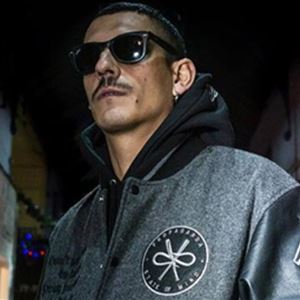 Apertura puertas -> 20:00h
Dj Hosky -> 20:00h a 21:30h
Noyz Narcos -> 21:30h
Under 16s must be accompanied by an adult. We cannot issue refunds to under 16s who are not accompanied by an adult.
More information about Noyz Narcos en Barcelona tickets
Si quieres estar informado de todos los eventos de ItaliaES síguenos en página ItaliaES
Noyz Narcos es un famoso rapero italiano que lleva dos décadas en el mundo hip hop más precisamente en el rap - hardcore.

Graffiti, musica y películas splatter son a la base de su vida artistica.

De gira en toda Italia con su ultimo disco "Enemy", ganador de un disco de oro en tan solo una semana y de disco de platino poco después, el 10 de octubre aterrizará en Barcelona, concretamente en la sala Wolf.


Dj Hosky, promotor y dj's de muchas fiestas Hip hop de Barcelona, abrirá el evento con una buena selección de clásicos que él y pocos más saben hacer!

Rokka King, marca de ropa urban recién nacida en Bcn, y nuestro patrocinador, estará presente con un pequeño corner durante todo el evento.

Apertura puertas -> 20:00h
Dj Hosky -> 20:00h a 21:30h
Noyz Narcos -> 21:30h