Ocean Alley Billets
Phoenix Arts Centre, Exeter.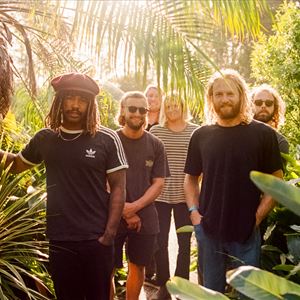 C-19 Venue information
Our Staff, volunteers, customers, and visitors have been so fantastic during these difficult times, we thank everyone for their support, patience, and encouragement.
As life starts to get back to something closer to normal we want to let you know that your comfort and safety continue to be our top priority, as well as your enjoyment of course.
We will continue with our increased and enhanced cleaning regimes.
Hand Sanitiser units will remain in place throughout the building.
We will maintain and monitor our airflow management to ensure optimum ventilation.
Although not mandatory we encourage our visitors to wear masks, our staff team will continue to do so.
We encourage our customers to take a lateral flow test before attending events, our staff team is taking regular tests.
We will not be requiring evidence of vaccination status but we encourage and support the vaccination program.
Les mineurs de moins de 16 ans doivent être accompagnés d'un adulte. Aucun remboursement ne sera accordé aux personnes de moins de 16 ans.
Plus d'informations sur les billets Ocean Alley
Australia's beloved psychedelic-surf-rockers Ocean Alley have spent the past decade creating a unique lane for themselves as a proudly independent band. 2020 saw Ocean Alley debut at #3 on the ARIA Album Chart in Australia with their critically acclaimed third album Lonely Diamond. It follows the success of 2018's breakthrough Chiaroscuro which saw the six-piece propelled into national and international prominence with their double platinum-selling single 'Confidence' that took out #1 in triple j's Hottest 100 of 2018.
Despite sold out international tours and major festival appearances including Reading & Leeds (UK), Splendour In The Grass (AUS) and Sziget (HU) under their belt, plus more than 400 million catalogue streams worldwide, they are still constantly pushing their own boundaries and defying expectations of what their music can be.
March & April 2022 will see the band finally returning to the UK and Europe in support of their third studio album Lonely Diamond.