Otherkin
Jumpin Jacks, Newcastle Upon Tyne.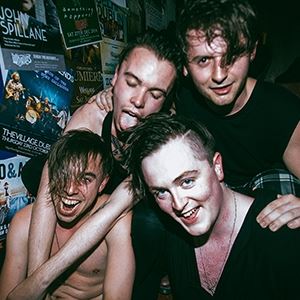 More information about Otherkin tickets
Luke Reilly: Vocals / Guitar
David Anthony: Bass
Rob Summons: Drums
Conor Andrew Wynne: Guitar
Otherkin are a four-piece punky new-wave pop band from Dublin, "who manage to channel all the raucous spirit and energy from the last twenty years' worth of British guitar bands".
"Matching feral grunge riffs to uproarious, hugely infectious songwriting, new single 'Ay Ay' is nothing less than a total banger. The sound of a young band truly coming into their own."
We are excited that Otherkin are joining us this April at Jumpin Jacks!