Penelope Isles Tickets
Cluny2, Newcastle.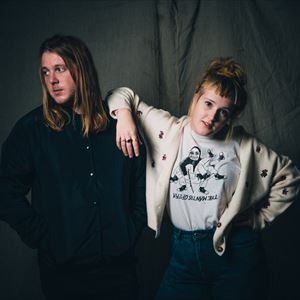 Dit evenement verleent alleen toegang aan bezoekers boven de 18 jaar. Er vindt geen restitutie plaats voor bezoekers onder deze leeftijdsgrens.
Meer informatie over Penelope Isles tickets
• More wows from Wandering Oak here •
For every sibling band forged in rivalry, many others mount an unassailable genetic argument for keeping the music in the family. The latter is assuredly the case with Penelope Isles, a brother-sister-centred alt-rock quartet from Brighton (via Isle of Man) whose debut album, Until the Tide Creeps In, was released through Bella Union last summer. Formed around the chemistry between dual songwriters Jack and Lily Wolter, the quartet's expansive DIY mix of translucent dream-pop, fuzz-rock guitars and indie-psych flushes comes lovingly dipped in exquisite harmonies and lustrous melodies: a combination so intuitive, you'd think it was in their blood.
https://www.penelopeisles.com/