Penelope Isles
HOT BOX, Chelmsford.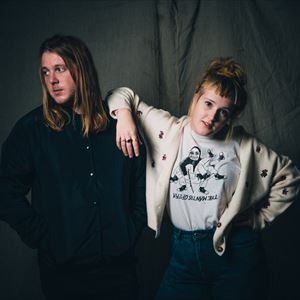 More information about Penelope Isles tickets
Hailing from the Isle of Man via Brighton, Penelope Isles is the collaboration of brother and sister Jack and Lily Wolter.
The band mix waves of ambient delays and fuzz guitar noise, sonic dynamics and melodic pop hooks entwined with girl-boy harmonies. Their self-produced home recordings portray an honest but lo-fi approach when capturing their own music. Their live set is hypnotic, captivating and moving, smeared with glistening psych, dreamlike chimes, and potency that will transfix and satisfy.
PENELOPE ISLES LINKS / WEBSITE / FACEBOOK / BANDCAMP / TWITTER / INSTAGRAM / YOUTUBE / SOUNDCLOUD

Support is from Last living Cannibal the solo project of Allister Kellaway. Labour of lockdown. Lonely Space-Rocker.
LAST LIVING CANNIBAL LINKS/ YOUTUBE VIDEO / SOUNDCLOUD / BANDCAMP / FACEBOOK / INSTAGRAM
Penolope Isles limited capacity tour taking place across the UK in May. We only have 10 tickets available here for this show.