Pere Ubu (album launch)
Bush Hall, London.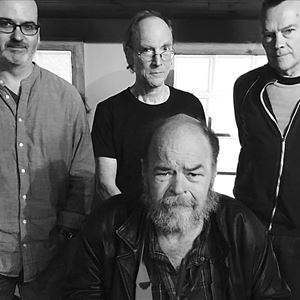 This event is for over 14s only - No refunds will be issued for under 14s.
More information about Pere Ubu (album launch) tickets
Baba Yaga's Hut presents Pere Ubu (album launch)
The new album by Pere Ubu, 'The Long Goodbye' is the end of a road. David Thomas has been talking about Pere Ubu's journey on the road to Satisfied City for many years but he has now declared that they have arrived. Named after Raymond Chandler's novel, Mr Thomas says, 'This wraps up every song and story that Pere Ubu has been telling in different ways for the past forty plus years. It is one definitive hour that provides the answers to the questions we've been asking and delivers it up into what I consider the definitive destination."
This Pere Ubu album does not sound like any of the others. It has a large expanse of synths due to Thomas writing and arranging the songs alone with his private collection of drum machines, synthesizers and, uh, a melodeon… before sending it out to the other musicians in Pere Ubu's extensive fold, with invitation for them to take it on and make it more.
Gagarin and Wheeler took up the challenge and embed complex electronica into the multi-faceted landscape. Peter Jørgens' outrépercussion adds a tribal dimension, while guitarists Molinéand Temple, along with clarinetist, Darryl Boon, complete this unique fusion of techno meets trad rock meets… the avant garage.
'I'd been listening to commercial pop radio non-stop for months,' David Thomas says. 'That's what I wanted to rewrite and reimagine. Pop music shouldn't be without meaning or truthfulness. We live in desperate towns and we keep on going regardless of the stench. It's not often you're gonna find the answers. If ever. But here is pop music the way it should sound.'