Pirates of Penzance at Cutty Sark
Cutty Sark, Greenwich.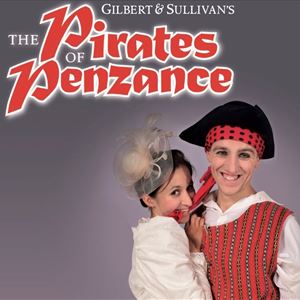 Merry Opera bring Pirates of Penzance to Royal Museums Greenwich in a week of performances to celebrate 150 years of Cutty Sark.
More information about Pirates of Penzance at Cutty Sark tickets
Merry Opera will bring Gilbert & Sullivan's beloved Pirates of Penzance to the Sammy Ofer Gallery as part of our CS150 programme.
Merry Opera returns to Cutty Sark with an exuberant production of Gilbert and Sullivan's Pirates of Penzance. Buckle your swash and enjoy an evening packed full of sentimental pirates, blundering policemen, absurd adventures, improbable paradoxes - and realistic women. A cocktail of Victorian light party fun with a twist of Merry Opera.
The Pirates of Penzance remains to this day one of Gilbert and Sullivan's most beloved operas. Comical, tender and musically rich, this rendition of The Pirates of Penzance is directed by John Ramster, who most recently directed Wagner's Flying Dutchman in Norway.
Your ticket will include a welcome drink.
Cutty Sark 150
Ships and Shores: Stories of the Sea
2019 marks the 150th birthday of Cutty Sark, and we are very excited to be celebrating her history. Throughout the year, Cutty Sark Theatre will be hosting a variety of performances related to the magnificent maritime history to be found in Cutty Sark's records.
Merry Opera's performance will take place at the end of March, marking one month's progress of the build of Cutty Sark exactly 150 years ago.
About Merry Opera
Merry Opera is a professional opera company that has been touring for the last 10 years, and have been seen by more than 54,000 audience members.
Our diverse range of singers go on to Glyndebourne, Grange Park, Wexford and young artists' programmes in Frankfurt, Stuttgart and Freiburg. The leading ladies in our la Traviata, which we toured to Malaysia in 2012, were even snapped up by Wexford and Vienna for that same role! One of our singers won the Bayreuth Wagner prize and has since sung at the Royal Opera House and the Festival Hall.
Merry Opera has a nice line in these slightly off-beat touring shows, performing them with charm, energy and wit. (Opera Now)
The future of opera is being seeded here, and it needs nurturing. (The Daily Telegraph)

This is opera for people who don't like opera, but more interestingly it's also opera for those that love it. (New Statesman)