Plastic Mermaids Tickets
Elsewhere, Margate.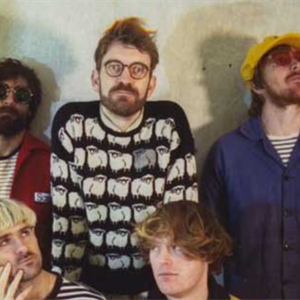 More information about Plastic Mermaids tickets
Art's Cool presents: Plastic Mermaids

They're surfers, they build their own effects pedals and they once sketched out the designs for a synthesiser played entirely by pigeons – but on their second full-length album, the endlessly inventive Isle Of Wight five-piece Plastic Mermaids are facing their dark side.
At the heart of Plastic Mermaids is the creative force of two brothers, Douglas and Jamie Richards, sons of a Gurnard boat-builder, who approach life like an art project, putting as much love into their band's visual concepts and staging as they have into their unique brand of psych-rock and electronica.