Procol Harum - A Souvenir Of London
London Palladium, London.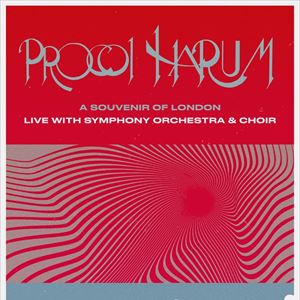 More information about Procol Harum - A Souvenir Of London tickets
Legendary British rock band Procol Harum have announced a special concert for 2020, complete with a choir and full symphony orchestra. The performance, a celebration of their music and hits throughout the years, will be realised in stunning fashion at the prestigious London Palladium.

The band, who formed in 1967, had notable success in their early years, with their hit debut single A Whiter Shade Of Pale selling over 10 million copies, one of the few singles in history to do so. The song was inducted into the Rock and Roll Hall of Fame's brand new Singles category in 2018, and has also been named the most-played song in public places of the last 75 years - topping Bohemian Rhapsody for the no. 1 spot in a chart compiled by BBC Radio 2.
Following on from the incredible success of their debut single (and a 14 year hiatus in 1977) Procol Harum have gone on to release 13 studio albums, with their most recent album, Novum (2017) garnering huge critical acclaim.
They will perform tracks from across their varied career as one of Britain's pioneering symphonic rock bands in the fittingly grand venue of the London Palladium, alongside orchestra and choir in a show not to be missed.

Procol Harum are one of the 20th Century's most illustrious British rock groups who's music has transcended and inspired generations. One of the first groups to embrace the use of an orchestra to enhance their music.
A Whiter Shade of Pale was recently awarded the accolade of the most played song of the past 75 years. The band's line-up has changed many times but have always been led by Gary Brooker, the present band features members who have been together for 25 years and they continue to tour their iconic music across the world delighting fans with their golden bluesy rock soulful sound.
In this very special concert, celebrating their 50th anniversary, Procol Harum will perform a selection from their best known repertoire together with some new surprises.