Psychic Sally: 10th Anniversary Tour
Venue 1, The Brunton, Musselburgh.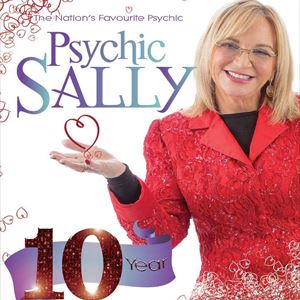 More information about Psychic Sally: 10th Anniversary Tour tickets
World renowned psychic, television and theatre star and the UK's favourite award winning medium, Sally Morgan is back and better than ever with her phenomenal interactive 10 year anniversary show. Sally is one of the UK's most successful touring acts and has been wowing audiences across the country for the past 10 years.
Sally's jaw dropping show has attracted amazed reviews from theatre goers and psychic fans. The messages from beyond come thick and fast. Funny, entertaining, touching, sometimes heart breaking, often controversial; The 10 year anniversary tour showcases the phenomenal ability of the nation's best loved medium.

The show is investigational and for the purpose of entertainment.