Psychology of Fetish & Kink
The Grizzly Bear, West Worthing.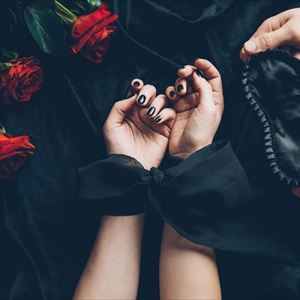 More information about Psychology of Fetish & Kink tickets
Does leather do it for you or maybe you are into latex? Are you considering a group encounter? Or maybe you like to dress up? Join love-life expert Colin Richards for a kinky evening, exploring the world of fetishes and fantasies.

Colin has a book that contains over one thousand different sexual fantasies and fetishes. Some are quite simple, some are more complex and adventurous, some are just downright bizarre but all will have a motivation at their core. If you have come across this in a relationship then unless you are both on board with the particular fantasy or fetish it can become an area of conflict and misunderstanding.

In this talk Colin will explain his theories on what makes each of us have a sexual fantasy or fetish. We are not born with them so something must influence us to develop them and there must be a reason why we want to experience them. This talk briefly explores the possible biological, psychological and anthropological motivations that could be at the root of our sexual and emotional imaginations and behaviours.

Definitions:

Fetish – Any object or non-genital part of the body that causes an erotic response

Fantasy – An imagined sequence fulfilling a psychological need

CAUTION – This talk includes references to sexual practices so open-mindedness is essential if attending this talk

*************************************

*This talk may be filmed for promotional purposes.

*Tickets available from 7pm on Wednesday the 22nd January.

*https://www.seetickets.com/promoter/the-grizzly-bear/19110

*************************************

Talks at The Grizzly Bear are here to re-invent your evenings, creating an exciting addition to having a drink in your local pub or bar. We will be pulling together an impressive array of leading entrepreneurs, intellectuals, bright thinkers and incredible individuals to inspire your evenings and expand your mind.

Delve into a totally new subject and challenge your perspectives with like-minded, equally curious people. It's time to try something different - you never know where it may take you.