Public Music Train - September
Alexander's Live, Chester.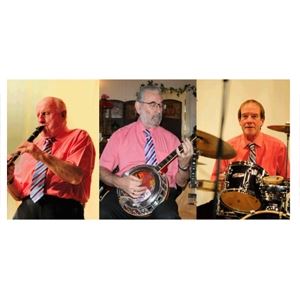 This event is for over 18s only - No refunds will be issued for under 18s.
More information about Public Music Train - September tickets
Marts ManJazz3 are playing on on both trains….three musicians from Mart Rodger's Manchester Jazz....the jazz sounds of New Orleans, and Chicago….and British revivalist jazz of the 1940s and 1950s. Louis Noble's. The Deportees are playing at Alexanders. The Deportees are Graham Bellinger, Mick Green and Adrian Dear. They play guitars, mandolin, mandocello, bouzouki and banjo as well as harmonica and melodeon. Most of all the Deportees sing - three voices finding unexpected harmonies in a mix of old and recent songs from both sides of the Atlantic, some written by themselves, others by their heroes - like Woody Guthrie, Richard Thompson, Hank Williams, John Martyn, Bob Dylan, Guy Clark, Robert Johnson, Buddy Holly, Tom Waits and good old Trad Arr. You'll hear songs to join in with, songs to make you think, songs to move you and songs to get you moving.
You will need to book in advance. The £16 package deal of music at Alexanders and food also includes taxis to and from the station at Chester. You need to book in advance at
www.alexanderslive.com
. (You can find and book the Music Trains under 'Tickets'). On Music Train nights it's bangers 'n mash with sausages, peas and gravy. You'll need a train ticket as well. (In the current timetable the Music Train leaves Altrincham at 18:36 and return leaves Chester at 22:46. However these times may change after 18 May).