Purple Heart Parade live at Broadcast, Glasgow
Broadcast, Glasgow.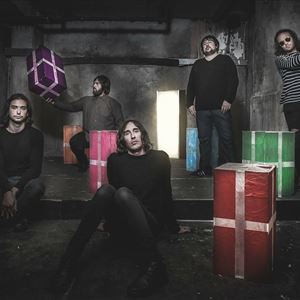 More information about Purple Heart Parade live at Broadcast, Glasgow tickets
R&R Concerts Present...
Purple Heart Parade Live at Broadcast, Glasgow
Saturday 24th March 19:00 - 22:30
w/ The Kundalini Genie & The Kidney Flowers
Purple Heart Parade
Listen: - http://www.purpleheartparade.com/
Manchester's burgeoning post-industrial bubble was the starry embryonic sac for PURPLE HEART PARADE to spawn their shoegaze fantasies, with Louder Than War dubbing them "a band destined for the stars" and The NME professing admiration for their "squalid feedback", whilst publications such as "Metro" and broadcasters like the BBC have all been purring at the Mancunian cosmic waves.
Following support slots and festival appearances alongside Temples,Toy, Sean Lennon, Luna, Swervedriver, Night Beats, The Telescopes, ,Pink Mountaintops, The Vacant Lots, as well as securing slots at Liverpool Psych Fest in 2014 & 2017, The Secret Garden Party, Kendal Calling & Reverence ( Portugal ) Festivals.
The band's meteoric rise is also gaining interest from highly esteemed peers, with noted admirers of the band including the likes of Nick McCabe, Mark Gardener, Simone Butler (Primal Scream) and Sean Lennon to name but a few.
What they Say:-
"Single "Painting Pictures" is a swirling vortex of pounding drums and steely vocals that gives way to a melodic, trance-inducing rift."
-NME
If you're a fan of psych / shoegaze then check them out. One of the best new bands out there..."
- OX4 Sound - Mark Gardener's Production Co.
"Purple Heart Parade" are not the first band this year to show a talent for psych/shoegaze atmospherics, but they're surely the best at delivering it with stately grace and majesty"
-"Metro" Newspaper
With obvious influences firmly set in a psychedelic time… creepings of Dylan, Spiritualized, and underground rock bands give the all over effect of NOW.
-Louder Than War
R&R Concerts Present...