Purple Zeppelin
The Northcourt, Abingdon.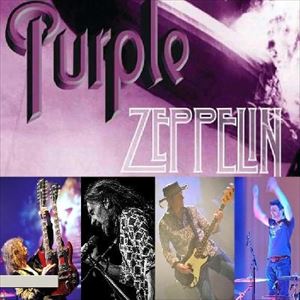 More information about Purple Zeppelin tickets
Purple Zeppelin provide a 'full on' two and a half hour show, using the same stage costumes, guitars and equipment as the original bands, you'll hear more than 30 classic songs. Basically: THE BEST BITS, ALL OF THE TIME.
However, this is more than just a great band performing the 'Greatest Hits' – it's a theatrical insight to these two giants of Rock, complete with special effects, onstage 'artistic differences' and even some audience participation!
With the accent firmly on entertainment, this is a show not to be missed, complete with Ritchie Blackmore's on stage antics, Jimmy Page's twin neck guitar and Theremin and a very special violin bow solo.
Purple Zeppelin are four talented and versatile musicians – with decades of playing between them comprising thousands of sessions and gigs, both in the UK and overseas.