Rachel Newton Billets
St. Pancras Old Church, London.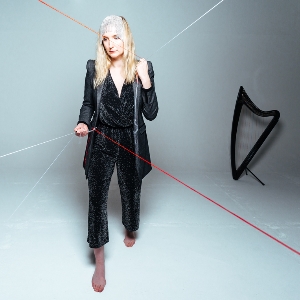 Cet événement est réservé aux personnes de plus de 18 ans. Aucun remboursement ne sera accordé aux personnes de moins de 18 ans.
Plus d'informations sur les billets Rachel Newton
Singer and harpist Rachel Newton draws on poems and ballads that are hundreds of years old, working them into her contemporary compositional style to create a rich sound that is ambitious, original and unique. In addition to her solo work, Rachel is a skilled collaborator and founder member of The Shee, The Furrow Collective and The Lost Words: Spell Songs. She has worked across various platforms including theatre and storytelling.
To The Awe, Rachel's ambitious new album, places women at the centre of the narrative, at various stages of life and often marking a coming of age and an acquisition of power. The record is a tribute to the women who have inspired Rachel and is influenced by her recent work around the representation of women in the music industry.
'A striking, pertinent, and entirely enthralling album'
Folk Radio
'One of the standout musicians of her generation..a really distinctive music maker'
Mark Radcliffe, BBC Radio 2
'The Sound of Modern Scotland'
The Herald
'Haunting and compelling'
**** Guardian
'Breaking new ground as a fresh approach to the tradition'
**** Songlines Magazine
www.rachelnewtonmusic.com