Ralph Pelleymounter
The Head Of Steam, Newcastle Upon Tyne.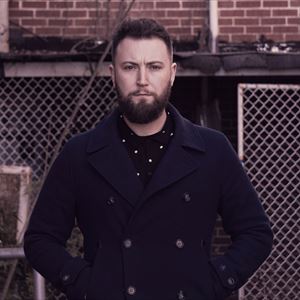 eastside events present
RALPH PELLEYMOUNTER
Plus guests
Newcastle Head of Steam
Friday 4th October 2019
Doors 7pm
This event is for 16 and over - No refunds will be issued for under 16s.
More information about Ralph Pelleymounter tickets
Magic dwells in the strangest of places. It's not something you stumble upon. You have to look for it. Lift up rocks, explore caves, rub enchanted lamps, that sort of thing. If you're a fan of many-limbed genre-benders To Kill A King – and while members of the London band are presently more likely to be working the bar of your local megaplex venue than gracing the main stage, a great many are - chances are that, beneath the oddness, beneath their relentless commitment to doing things differently, you've heard something that sounded much like magic buried within the band's very special songs.
If you didn't, then we invite you to spend some time in the company of that band's music leader Ralph Pelleymounter and his debut solo album, Dead Debutante's Ball.
Recorded by rising production talent Gethin Pearson (Kele Okereke, JAWS, Orla Gartland) in ten long days during Britain's hottest summer in decades, and named so "because it's a good title for someone releasing a solo album so late in their career", Dead Debutant's Ball is a record that carries a similar sense of mirth and mischief throughout its fourteen songs. There is, it must never be forgotten, a song here called The History Of Line Dancing. There are two about lobsters. But there is also brave storytelling here. A deep well of emotion. Magic.
It's the clearest and most direct presentation of contemporary Britain's most underrated songwriter to date.