Reading Festival
Richfield Avenue, Reading.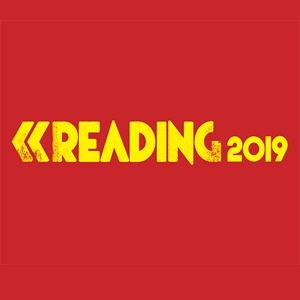 Please note - You are booking tickets for Reading Festival - if you need these tickets for Leeds instead, please click here
Weekend Tickets include access to the festival campsites
Weekend Tickets are valid for entry from 8am on Thursday 22nd August 2019 (or 6pm on Wednesday 21st August 2019 for customers who also have an early entry pass for priority access to the campsites).
Tickets are not transferable and only valid when purchased from official agents of Festival Republic.
Lost & Stolen tickets or will not be replaced - this also applies to tickets which have been left at home, lost or miss-delivered by Royal Mail, or lost at any point prior to being exchanged for a wristband, including in the queue lanes, either before or after the ticket scan point.
Ticket holders are responsible for their tickets until exchanged for a wristband on first time entry. Weekend wristbands allow unlimited access to and from the event. Reading Festival will not replace lost or stolen tickets or wristbands regardless of proof of purchase. Wristbands removed from the wrist or tampered with will be rendered invalid and will not be replaced.
Refunds are only considered on major cancellation, substantial alteration or by special exception determined by Festival Republic.
Please note: This year we cannot facilitate orders for overseas addresses - this includes any overseas orders for collection. Please only book through See Tickets if you want your tickets to be sent via Royal Mail to a UK address. Any orders placed for an overseas address will be cancelled.
Under 16s must be accompanied by an adult. We cannot issue refunds to under 16s who are not accompanied by an adult.
More information about Reading Festival tickets
Your information will be provided to Festival Republic, the organiser of the event, for the purpose of event management and customer analytics and as further described in their Privacy Policy

AGE POLICY
a) No unaccompanied under 16s are allowed on site. All Under 16's must be accompanied by a paying adult ticket holder (aged over 18.) This adult must remain on site throughout the whole weekend as the guardian of the under 16-year-old.
b) Under 13's (12 years and under) are admitted free but must be accompanied by a paying ticket-holder over 18 at all times. Wristbands, to write a mobile number on for children 12 and under in case they get lost or separated from their guardian, will be available from the wristband exchanges, arena entrances & welfare points.
c) We do not accept any parental or supervisory duty of care or liability for any under 18s on site.

If you are unable to prove that you are 16 or over and you aren't accompanied by a ticket holding adult, you will be refused entry.
Parents may be asked to provide ID with proof of age if the child appears to be over 12 but doesn't have a ticket.
Don't take any chances - bring proof of age.

Please adhere to published ticket limits. Persons who exceed the ticket limit may have any or all of their order(s) and tickets cancelled without prior notice by SeeTickets in its discretion. This includes: orders associated with the same name, e-mail address, billing address, credit card number or other information.

Day Ticket holders may only enter the festival via the Green Day Gate.
Day ticket holders may not bring - Bags larger than A4 in size, cans, alcohol of any kind, camping equipment, generators, firewood, disposable BBQs, campsite stoves, audio recorders, umbrellas, large and open drinks bottles over 500ml (sealed under 500ml are permitted) as these are banned from the arena.
There is no readmission on a Day Ticket so once day ticket holders have exchanged their ticket for a wristband, they cannot leave the site and re-enter. Day ticket holders will not be able to leave temporarily to access their cars, or nearby shops etc
Day ticket holders should expect queues at the Green Day Gate. There is a short walk to the arena so day ticket holders should arrive with plenty of time in advance of the first act that they wish to see - no refunds will be given for acts missed.
3 individual Day Tickets (Friday, Saturday & Sunday) do not equal a weekend ticket and cannot be swapped or upgraded to include campsite access. The festival campsites are only accessible to weekend ticket holders.
Last admittance for Day Ticket Holders is 10.30pm via Green Day Gate
Lost & Stolen tickets will not be replaced - this also applies to tickets which have been left at home, lost or miss-delivered by Royal Mail, or lost at any point prior to being exchanged for a wristband, including in the queue lanes, either before or after the ticket scan point.
Refunds are only considered on major cancellation, substantial alteration or by special exception determined by Festival Republic.