Red Snapper Billets
The Assembly, Leamington Spa.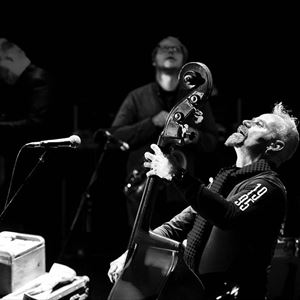 Plus d'informations sur les billets Red Snapper
AGMP presents
RED SNAPPER
+ special guests: UP, BUSTLE & OUT

Rare live show from Psychedelic Dark-Funk, Dub and Afro-Jazz Group

Red Snapper, fronted by the drums and upright bass rhythm section of Rich Thair and Ali Friend, have announced a UK tour on the back of their highly anticipated forthcoming album Everybody is Somebody, due for release on 29th October 2021 on Lo Recordings. The album will be Red Snapper's first since the widely praised Hyena in 2014.

Red Snapper are best known for their unique sound and passionate live performances where they embrace dark funk, hip-hop, dub, psychedelic surf, afro-jazz and beautiful, fragile soundscapes.

Special guest support are Up, Bustle & Out who have recently reformed and are out on the road again, 18 years after releasing their classic debut LP The Breeze Was Mellow (As The Guns Cooled In The Cellar) on Ninja Tune.


Red Snapper - Hot Flush (Live in Belgrade) from Danijela Todorovic on Vimeo.