Redd Kross Billets
The Deaf Institute, Manchester.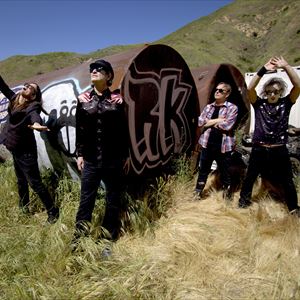 Cet événement est réservé aux personnes de plus de 14 ans. Aucun remboursement ne sera accordé aux personnes de moins de 14 ans.
Plus d'informations sur les billets Redd Kross
Redd Kross are an effervescent band that began life as a 70's punkers, had a trippy power pop phase in the 80s, kicked the arse of the Grunge bores in the 90s before finally settling on playing category defying brilliant rock and roll records. Always a pleasure to watch live, we recommend you join the McDonald brothers along with Guitarist Jason Shapiro and drummer Dale Crover (Melvins, OFF!) for a fun and glittery romp through their catalogue and new album Beyond the Doors.