REPUBLICA
Hideaways, Chelmsford.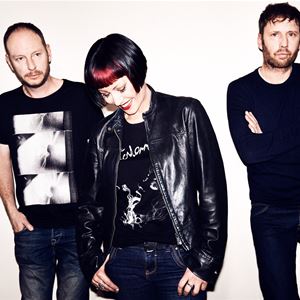 Led by vocalist Saffron, Republica come to Chelmsford for this Halloween treat.
Republica were a major part of the alternative rock scene in the late 90's, playing to sold out venues and of course all of the well known festivals.
The sound is still as popular to this day and Republica are looking to wow the crowds of Chelmsford once more!
Book Now!!
More information about REPUBLICA tickets
Bringing back their epic sounds of the 90's, the still so popular... REPUBLICA!!!!!!
With "Ready To Go" and "Drop Dead Gorgeous" being their most listened too tunes of that era, they bring a full set of all of their classics to the Chelmsford venue.
Known most for their impact in the alternative rock scene and led by vocalist... Saffron.
Chelmsford, get Ready To Go.... and book your tickets for this one.
The show is in an intimate venue so tickets are limited and we advise booking early.