Rock the Ghosties 4 - Geno Washington plus..
Poltimore Arms, South Molton.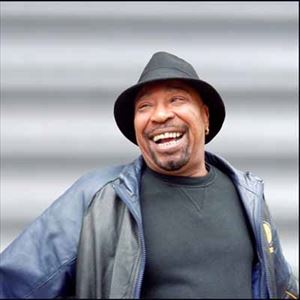 BRING CASH, NO SIGNAL FOR CARDS UP HERE!
More information about Rock the Ghosties 4 - Geno Washington plus.. tickets

Lineup:
Geno Washington & the Yo Yo's
Sound of the Sirens
Funke & the Two Tone Baby
Flamin Ratrods
Falling Apart
Lee Martin
More acts tbc....
A remote, off grid, Exmoor pub, The Poltimore Arms,(said to be haunted) and it's garden plus neighbouring fields becomes a ticket only music event site for the day. Free basic tent camping is included, but you will need an additional entry pass/ticket for live in vehicles (Motorhomes/Caravans/trailer tents etc) which are charged at £10 plus booking fee & postage. (There are no electric hookups for motorhomes etc)
Video here from Rock the Ghosties 1 (2014), it sold out, it rained a little (the only year it rained!) but was great fun & a resounding success,
https://www.youtube.com/watch?v=cehA4zhshGk
(We had more audience cover in front of stage in following years. & more stage lighting...we learned stuff)
We had former Kinks members headlining as "The Kast off Kinks" for three years, but sadly they are no longer together (due to the very sad passing of Ian Gibbons the bands keyboard player, vocalist & all round good chap).
Soooo.. This year we have the wonderful Geno Washington(& The Yo Yo's) as headliner, plus Sound of the Sirens, plus Funke & the Two Tone Baby, Plus Flamin Ratrods, plus plus plus more tba. Site opens 12 noon. Music from 2pm to 11pm.
Of course there is a bar or two & some food available thoughout the day.
BRING CASH! NO SIGNAL/CARD TRANSACTIONS POSSIBLE UP THERE.
From M5, take Junction 27, A361 (Barnstaple). Continue for approx. 25 miles going past South Molton & North Molton turnoffs. Take the A399 right turn (feed lane at roundabout)) towards Ilfracombe/ Woolacombe (& Brayford). Continue on A399 for exactly 1.3 miles; take the right hand turn to Simonsbath. Continue for exactly 4 miles carefully along a narrow, windy, hilly lane & The Poltimore Arms is on your left (You will see the sign hanging above the road!).
From Barnstaple, take A361 towards M5, turn left onto A399 to Woolacombe/Ilfracomble (& Brayford) at roundabout. Continue on A399 for exactly 1.3 miles; take the right hand turn to Simonsbath. Continue carefully along a narrow, windy, hilly lane for exactly 4 miles & The Poltimore Arms is on your left (You will see the sign hanging above the road!)