Rodney Branigan
The Royal Oak, Tunbridge Wells.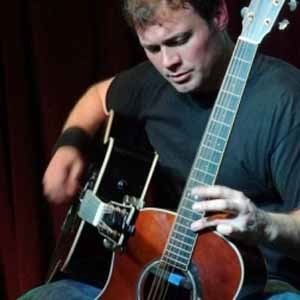 Sold as an all standing event. However if you are lucky you may be able to find a seat but that may restrict your view!
More information about Rodney Branigan tickets
RODNEY BRANIGAN - 'A FIRST CLASS US IMPORT'
The Texas-born troubadour who learned to play in Austin, perform in Los Angeles, craft songs in Nashville, and put it all together in London has played all types of music in all types of venues in his storied career. His adventurous, boundary breaking guitar playing (sometimes at the same time) earning him the title "The Two Guitar Man" has led to performance invites across American, India, Africa and Europe.
Only last year Michael Eavis asked him to headline the 15,000 people Glasto Extravaganza at Glastobury Abbey, when Paloma Faith was forced to pull out - leading to a spot on the Acoustic stage at this years Glasto Festival where he went down a storm!
Genre:
Americana music with virtuoso presentation, with a touch of clean comedy thrown in for good measure.
Described as "Full Contact Folk Music"
Support from... The Breaks (Duo show)