Rudimental Entrades
O2 Academy Brixton, London.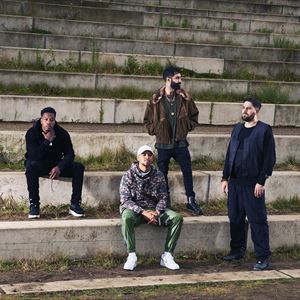 Només majors de 14 anys a la zona sense seients. Els menors d'entre 8 i 14 anys han d'anar acompanyats d'un adult. No es farà cap reemborsament per les entrades reservades incorrectament.
Més informació sobre els tiquets de Rudimental
COVID T&Cs: Admission to this event is at all times subject to any terms, conditions or rules of the Promoter and the venue operator. You must also adhere to the Promoter or venue operator's specific terms of entry and protocols surrounding Covid-19 - this could be, but is not limited to, an obligation to provide negative lateral flow tests or provide vaccination certificates. If you do not comply with any Promoter or venue terms, conditions or rules then the Promoter or venue operator may refuse admission or require you or other ticket holders to leave the venue and you will not be entitled to a refund.

Price includes a £1.75 venue facility fee

General O2 Academy Brixton Information:

Letters or Authorisation are accepted on non-names on ticket events. Just bring a letter from whoever booked
them for you, stating your name, the booking reference and the last four digits
of the card they used to buy them giving you authorisation to collect the tickets.

For events with no age limit, under 14's must be accompanied by an adult and
seated in the circle.

Under 21's require I.D. to purchase alcohol.

Please note that if you have selected unreserved circle you will either have
to sit in the circle or stand at the back of this area.