Rusty Shackle Tickets
The Winchester Gate, Salisbury.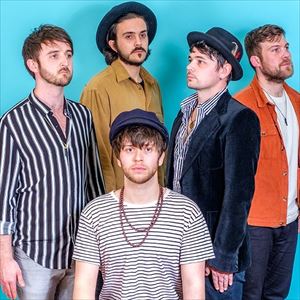 Please note this is an indoor standing event.
Meer informatie over Rusty Shackle tickets
Welsh indie-roots six piece Rusty Shackle have been tearing up stages around the globe since 2010.
Brandishing their distinct folk-roots sound armed with an electrifying mix of rampant fiddle, slick guitars, hooky mandolins and banjos melodies underpinned by tight pulsating drums and bass, they really are a force to be reckoned with.
Rusty Shackle have built up a devoted fanbase with their captivating feel good live shows and modern folk rock. They deliver excitement every time they step onstage and give everything they have to steal your heart with their music.