Ruth And Martin's Album Club - Signed 1st Edition Tickets
N/A, N/A.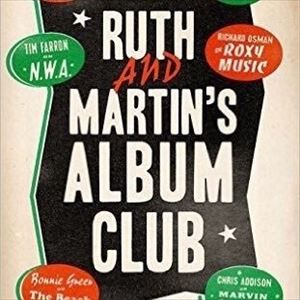 Hello
This is where you can buy a personalised first edition of the book for that person in your life who a) likes music b) likes books and c) doesn't deserve a Christmas present that costs more than £20.
If all of those things apply to you, you can also buy it for yourself as well.
When you get to the payment page, just enter whatever message you want, to whoever you want, and I will write this in the front of the book for you and sign it. Honestly, put whatever you want - marriage proposals, death threats, Half Man Half Biscuit Lyrics. It's totally up to you. You're in charge.
If you can't think of anything to write just tell me ONE FACT about the person receiving the book and i'll do the rest.
Or you can just wish someone a Happy Christmas.
Just don't ask me to draw anything. Because I can't.
Each book costs £20 and, yes, that does include postage and packing.
Place your order before December 8th to guarantee Christmas delivery

Martin Fitzgerald