Sanctified Featuring London Community Gospel Choir Billetter
Jazz Cafe, Camden, London.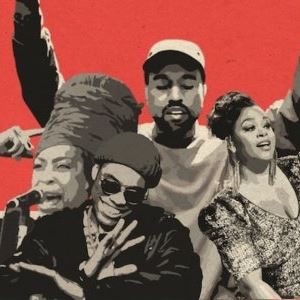 Denne begivenhed er kun for personer på over 18 år - Der er ingen refusion for personer på under 18 år.
Flere informationer om Sanctified Featuring London Community Gospel Choir-billetter
Join us for an unforgettable experience at The Jazz Cafe as a repertoire of soul, hip-hop and era-defining songs are given the full gospel choir treatment with the UK's best outfit, London Community Gospel Choir.

Expect to hear classics from the likes of D'Angelo, Erykah Badu, A Tribe Called Quest and Amy Winehouse performed live by LCGC's world-renowned choir and The Jazz Cafe's Sanctified Live Band in an unrivalled evening experience of Gospel Sunday goodness.

LCGC have performed at Wembley Stadium, The Royal Albert Hall and sung on stage with some of the world's biggest acts such as Madonna, Eric Clapton and George Michael.



Over 18's only.

From and including the 14th March 2007 the Jazz Cafe is a NO SMOKING venue.

Disabled customers can buy their tickets from any of the usual sources and
do not have to explain their disability.

Wheelchair customers do not need to contact the venue in advance, please
purchase a ticket as normal. Your assistant will be admitted free on arrival
with you and does not need to purchase a ticket.