Scott Matthews Tickets
Gamble Halls, Gourock.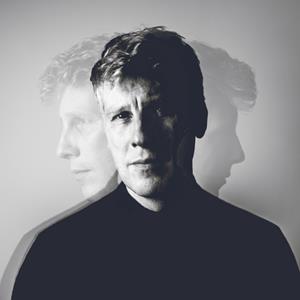 14+ Under 18s must be accompanied by an adult.

Doors Open 19.00- Show begins 20.00
More information about Scott Matthews tickets
Ivor Novello -winning singer-songwriter Scott Matthews comes to Gourocks Gamble Halls on the 22nd of October 23 performing songs from his new stripped back album Restless Lullabies.

Following Scott Matthews critically acclaimed album New Skin , lauded by Robert Plant, Radiohead's Ed Obrien and Bella Union's Simon Raymonde as his most courageous
move yet in its Eno-esque electronica and Thom Yorke -centric uncovering, comes the sequel to its story
and the Ivor Novello award -winner is not afraid to evolve once more.



From within this freshly paved electronic landscape , Matthews new album Restless Lullabies , emerges with a
stark boldness that is breathtaking . these phoenix like songs born from new skin have more to give , worthy of reincarnation ,entirely reimagined by Matthews who appears dauntless, they are restless with good reason.

Now entirely unadorned , stripped of their electrinic veil , the albums organic , acoustic purity creates a subliminal listening experience . From the etheral acapella, Intruders on Earth to the evocative duet Anniversary where Matthews performs with American soul -jazz singer Krystle Warren , the result being a vocal fusion that seems impossibly perfect .
Restless Lullabies was releases to freat acclaim April 2023


If there's one quality that defines the career of Scott Matthews it's this: evolution.

The singer/songwriter has challenged himself creatively during a career that has been characterised by rare quality. As Matthews gears up for the release of his seventh studio album, new horizons loom into view as he finds different ways to cast a spell.

The quality of Matthews' craft is a given. The Ivor Novello-winning artist is part of a lineage that includes such greats as Buckley and Drake, John Martyn and Paul Simon. With guitar in hand and a voice that conveys raw emotion, he has long been established as one of the world's foremost purveyors of song.

Introspective and reflective, combining blues and folk, mixing the ethereal with the empyrean, Matthews is a musical alchemist who transforms base metal to gold. He has expanded his sonic palette while making his new record, introducing new moods and musical textures as he addresses universal truths.