Scott Matthews
Kingskerswell Parish Church, Newton Abbot.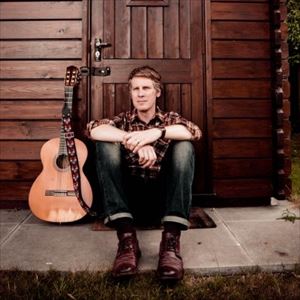 After you buy, click Split It With PayPal

to easily split ticket money with friends.
More information about Scott Matthews tickets
New Album The Great Untold out April 2018
Putting my world on the line
Turning one leaf at a time
Never knowing what I'll find
A man. A guitar. And a song.
It sounds simple, doesn't it? And it is.
Scott Matthews' new record, The Great Untold, is a career-defining masterpiece. The sixth studio album by the Ivor Novello Award-winning singer-songwriter is the one that many have craved: it is a masterclass in honesty, instinct and reflection.
A largely acoustic recording, Matthews' sublime new record features sparse production. Recorded at home and in acoustically resonant rural churches, instrumentation has been jettisoned. His ten-song cycle is the sound of a man comfortable in his own skin, putting his neck on the line with a collection of otherworldly songs.
The absence of drums, bass, cello and flute on The Great Untold, however, should not infer that it lacks depth. Far from it. The richness in Matthews' new work comes from subtle playing and mellifluous melodies. He has improved again. He has become a master of his craft; a man who can play like Bert Jansch, sing like an angel and write songs that Joni Mitchell might admire.
Lyrically, The Great Untold is a work with poetic intent. "It's a collection of songs that lots of people will relate to. It's a real mood-shift of a record. The songs always start from a personal angle, but listeners will hear them in different ways. When I'm writing, I'm almost hearing voices from The Masters and thinking: 'Would they approve?'"
The point is to make a connection. "I want to move somebody with the power of moods and music. It's very powerful stuff."
It is a record written by a man at the peak of his powers, by a musician able to channel great beauty in songs that reveal the most human of truths.