Scott Yoder
Cluny2, Newcastle.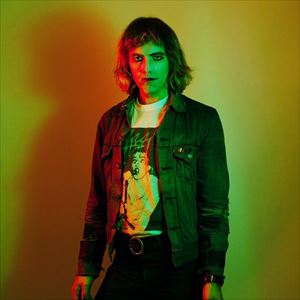 This event is for over 18s only - No refunds will be issued for under 18s.
More information about Scott Yoder tickets
Elfin glam prince Scott Matthew Yoder's teen years and young adulthood were spent in the US underground in garage pop band The Pharmacy, touring with Kimya Dawson and Japanther before a series of solo cassette releases paved the way for critical acclaim with his first LP "Looking Back In Blue" in 2016.
Emerging as a transgressive troubadour straddling the common vibes of folk, glam & powerpop, he now fronts a theatric-electric band of glammy freaks saturated in the lurid lineage of Iggy Pop, David Bowie and the New York Dolls. Second LP "A Fool Aloof" sees Scott armed with a high-watermark canon of baroque-textured songs bearing equal comparison to Fleet Foxes, The Beatles' later songs, and Lee Hazlewood & Nancy Sinatra... or the lovechild of their musical union, road tripping into the night beyond a blue America.
"Lyrically impressive songs & melodies drive this album" - Surviving the Golden Age
FFO The Lemon Twigs / Ezra Furman / Kurt Vile
http://scott-yoder.com/